Back To Our Services
At Garage Door Repair Chatsworth we take over both large and small repairs for a variety of manual and automatic garage door systems. Our team is made up of highly trained individuals who are dedicated to providing the best they can on every service. The next time your system at home starts giving you trouble, why not give us a call to see what we can do for you?
Getting your motor running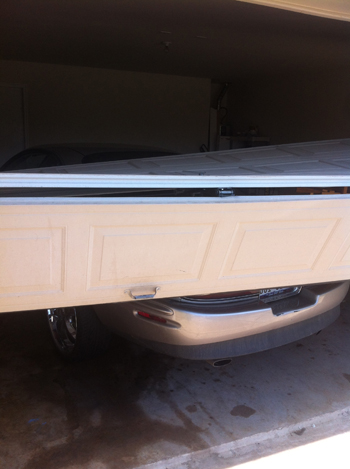 Garage door motor repair often becomes necessary when an opener begins to age or show signs of decay. This is especially true of those that are used regularly, or have to operate under harsh weather condition. Whether it is age that is getting your opener down or an accident, our technicians can assist you in getting them repaired or even replaced if it is needed.
Fixing & Replacing All Parts
We don't just do repairs on major components, but we also pay attention to the details. Should you need your springs replaced, your tracks restored or you need a new safety cable or trolley installed, we are here to help.
Should the door itself be damaged, don't worry, we've got you covered. A damaged door can often be rectified by simply replacing the panel, instead of the entire door. Our staff is happy to help you with that by offering a range of replacement panels, making sure no one will be able to tell the difference.
We can even help you with the upkeep of your system so that you don't need to conduct repairs at a later stage, with door, spring, track and opener maintenance that will extend your garage door's overall lifespan.
If your garage doors are misbehaving, contact our team at Garage Door Repair Chatsworth today for advice or assistance.Feel free to ask us for more information regarding our prices and services. We are happy to help!
Back To Our Services